It appears that the play command by itself is perfectly valid. Hallo Alle Zusammen Ich habe einen Player. Jedoch nicht als Delphi -Variable!
The device that the command is sent to is specified in the command string. В данной статье рассматривается функция mciSendString , которая находится в библиотеке winmm. Доброго времени суток!
Мне необходимо отловить событие остановки воспроизведения файла, открытого при помощи функции mciSendString. Пожалуйста, не надо говорить мне про комманду Status Trek Mode, так как она лишь определяет состояние проигрывания, но не ловит события. Как зациклить воспроизведение музыки – Delphi : графика, звук. Как узнать позицию при записи wav через mciSendString. Основные средства, которые реализуют создание приложений сиспользованием структур MCI, представлены всего лишь двумя командами: mciSendCommand и mciSendString.
MCIDEVICEID IDDevice . AVI TYPE AVIVIDEO ALIAS FILM) MCISend$(PLAY FILM) MCISend$(CLOSE FILM) So I know a little bit of MCI. But how to use this MCI in Delphi ? I seem to have worked out some prevouis problems concerning my last post.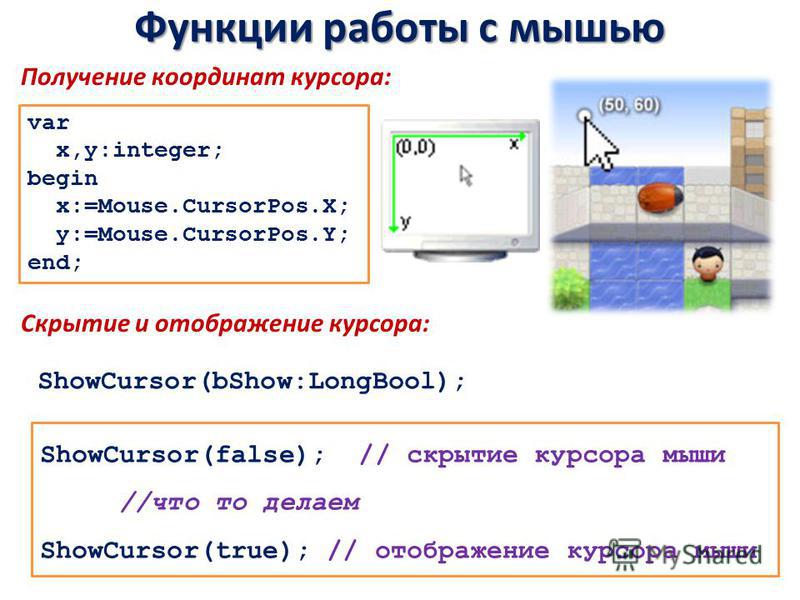 I can now get my movie to play and actually shut it down when it reach the end. Example showing how to open and close the CD-Rom drive using Delphi. BTW: Delphi – form is still inside, . Например, командная строка sеt сdaudiо door ореn vrait"указывает устройствуСD-КОМ(в МС1: сdaudiо) открыть лоток, а строка sеt сolaudiо doont сlоsed vait, соответственно, закрыть его. CJC Delphi Title: Build an MPPlayer Question: The mciSendString function sends a command string to an MCI device.
Das hat bis jetzt auch recht gut mit MCISendString geklappt. Aber nun zu meinem eigentlichen Problem. Wie kann ich MCISendstring den Namen der MP3-Datei als Variable . MCI 酌数停止播放 MIDI 文件的指令。 procedure TForml. I have the recording working 1, my problem is that I have no idea how to encode the wav file to a mpfile.
Here is my recording and saving code: procedure TForm1. Use mciSendString function. If you will press button then cd-rom will be opened. I extracted the following text from the mmedia.
How do I translate this to delphi code? What means LPCSTR, LPSTR, UINT, HANDLE – eg. При этом аналогичный код для воспроизведения нормально выдаёт миллисекунды!
Как же узнать миллисекунды при записи и почему так происходит?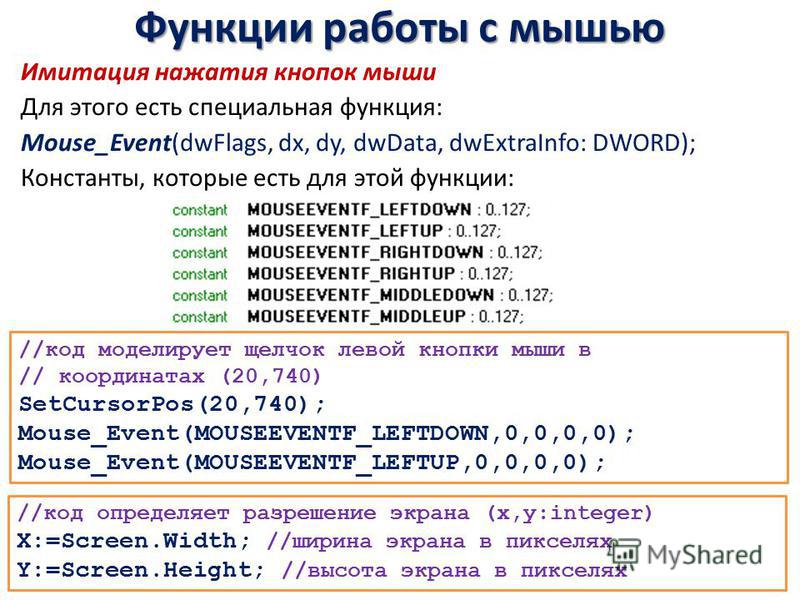 Хочу сделать Троян,по типу клиент-сервер.